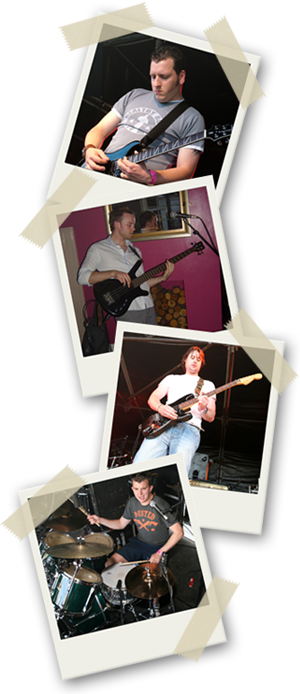 Making a good night great
Welcome to wearescratch.com. Scratch is one of the finest party and function bands in the UK.. Scratch is based in Hertfordshire and has played gigs in all corners of the country.
With a superb mixture of pop, rock and soul, Scratch's wide ranging repertoire is delivered with stunning vocals and breathtaking musicianship designed to get you on the dance floor and keep you there until the last song.
Scratch's many satisfied clients agree - it's the choice of music that counts. From 1960's classics, 1970's disco, 1980's pop heaven and hits from the 1990's through to today, the best music is all in the mix in this dynamic professionally produced show.
Scratch is a professional and talented band and is a breath of fresh air to all those cliché function bands out there playing the same old tired music. Scratch may play some of the classics but brings its own energy and enthusiasm to make your night go with a bang.
Scratch has played in many venues from pubs, clubs to big stage gigs with over 3000 people watching. It would be safe to say that no matter what the size of the venue Scratch can make a good night great.
You can book Scratch for the following:
Weddings
Private parties
Corporate entertainment
Live music (for pubs and clubs)
And any other reason to party you can think of…
If you would be interested in booking Scratch for any event, the band would be more than happy to discuss details to custom fit your night's entertainment. If you've never been to see Scratch live, it's not to be missed.